Value Creation as a process of dialogue
What are the appropriate strategies and methods for sustainable real estate development? Our approach to real estate management topics at the Technical University of Munich is built on a broad-based technical understanding and know-how which can be hugely beneficial when tackling real estate management issues. We see management processes in the real estate industry as a multifaceted task that requires commercial, technical and legal skills. From this, we have derived our research and further education program for managers in the real estate industry.
The certificate program "Sustainable Real Estate: Value creation as a process of dialogue" qualifies you as a manager for this challenging interdisciplinary task and will help you to create more value in your company. The key to this innovative approach is the synthesis of different disciplines into a sustainable value creation process. In this respect, we train you to approach sustainable real estate development as a process of dialogue, which understands the conflicting goals of real estate projects as a challenge and provides the skills required to achieve optimal results.
The certificate is the beginning of a future multi-level training program. Due to its interdisciplinary nature, the fundamentals for strategically oriented decisions will be considered and developed from different perspectives. Based on real case studies and guided by experts from TUM and practice, participants work in small learning groups to understand issues relevant to the real estate industry in a process-oriented manner.
Why this program?
Current topic:
The new challenges in real estate are: European Green Deal, ESG, EU taxonomy, certification and circular value creation. For sustainable, social and climate-friendly project and real estate development there is a growing need for a transfer of the latest research results and technology to support the entire value chain. This is why the Technical University of Munich has developed the Sustainable Real Estate certificate program.
Value creation as a dialogical process:
Complex project developments cannot be fully regulated. Personal exchange is indispensable for the successful implementation of projects. For this reason, TUM understands sustainability as a dialogical process involving a wide variety of actors.
Interdisciplinary continuing education program to be expanded into a degree program in the long term:
Munich's only university-based continuing education program in the field of real estate addresses sustainability criteria both methodically and integrally. With a process-oriented focus, the program offers an interdisciplinary discourse with all actors in the real estate process chain.
In the future, further certificate programs will be developed on the topics of construction technology, digitalization and stakeholder analysis, which will then form the framework of a degree program.
Bundling of academic and practical experts as well as project & research based learning:
The teaching staff are composed of TUM professors and voices of authority from the real estate industry, administration and politics. With this curated line up, the program achieves an ideal combination of practice and theory.
The modern way of learning: project & research based learning in blended learning format:
Over a period of six months, face-to-face teaching takes place every two weeks. In between onsite classes, participants can work flexibly through instructional videos, literature, case studies and other tasks on the platform Coursera. Experts from university and business life provide methodological and topical input. In addition, participants work together on different projects and can thus apply newly learnt content directly into practice using concrete examples.
Every two weeks on Friday afternoon: Group work in small interdisciplinary groups in a studio atmosphere.
Every two weeks on Saturday morning: experts support the groups with their tasks
Between the face-to-face sessions: self-paced learning on the Coursera platform
Participants can apply their knowledge directly on the job:
The mix of theoretical and practical content enables participants to take an interdisciplinary view of the sustainable value chain and:
to learn how to work better together along the construction value chain and,
to acquire a knowledge refresh from the latest research and practice in the field of sustainability in real estate, as well as
to adapt the approach of sustainable real estate planning and development in order to create more value through sustainable projects.
Have a first look at our dates overview and the presence classes here!
Overview Dates
Dates Presence Classes
Partial scholarship for the certificate program "Sustainable Real Estate"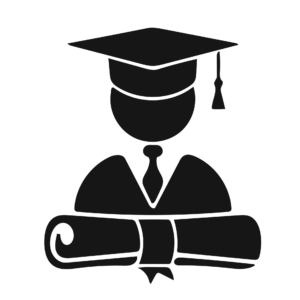 Application deadline for partial scholarship:  August 1, 2022
Info and registration
Certificate:

After successful completion of the final exam, participants will receive a certificate from the Technical University of Munich.

Duration (in weeks):

25

Language:

German

Academic Responsibility:

Univ.-Prof. Dr.-Ing. Konrad Nübel
Chair for Construction, Real Estate, Management, Cluster Sustainable Real Estate, TUM School of Engineering and Design

Module(s):

Dates for the start of the 2023 course will be announced soon.
Target group:

Decision makers and players from the real estate industry, the entire value chain of construction, development, management and real estate advisory

Format:

blended-learning: online & on campus

Location:

TUM, Arcisstraße 21, 80333 München

Program fee:

10,890 €*

Discounts:

10% discount for TUM Alumni and members or employees of our strategic cooperation partners (see below).

Access requirements:

All stakeholders from the real estate industry, the entire value chain of construction, development, management and real estate advisory. Do you work in the field of strategy and project development, and would you like to implement the topic of sustainability? Then this program is just right for you. People in junior positions are welcome!
*Based on our experience, the German tax benefits help many of our participants to self-finance their education as these can be worth of up to 50% of tuition fees and program related travel costs. Please, consult your personal tax advisor for more details. For participants of our programs residing outside Germany this might be applicable, please check the situation with the local tax authorities in your country of residence.
Block 1.1: Sustainable neighbourhood development
Block 1.2: Value creation as a driver for spatial transformation processes
Block 1.3: How to finance a sustainable project?
Block 2.1: Pathways to basic sustainability
Block 2.2: Market Research: From Trend Research to Implementation
Block 2.3: Project Development and Business
Block 3.1: Corporate management and corporate control
Block 3.2: Value-oriented real estate management
Block 3.3: Investment decision analysis
Prof. Andreas Hild, Chair of Design, Conversion and Conservation, TUM
Dr. Jürgen Büllesbach, Opes Immobilien GmbH
Prof. Dr. Alain Thierstein, Chair of Spatial Development, TUM
Dr. Anne Wiese, Munich RE
René Reif, ORT
Prof. Dr. Werner Lang, Chair of Energy Efficient and Sustainable Planning and Building, TUM
Dr. Michael Keltsch, Bavarian State Ministry for Science and Art
Prof. Dr. Jutta Roosen, Chair of Marketing and Consumer Research, TUM
Christian Krauss, ArtInvest Real Estate Management GmbH
Prof. Dr. Matthias Ottmann, Chair of Spatial Development, TUM
Andrea Lex, Bayerische Hausbau GmbH & Co. KG
Prof. Dr. Konrad Nübel Chair of Construction Process Management and Real Estate Development, TUM
Prof. Dr. Michael Bühler, Faculty of Civil Engineering, HTWG Konstanz
Prof. Dr. Gunther Friedl, Chair of Controlling, TUM, Dean TUM School of Management
Hans Hammer, Hammer AG
Prof. Dr. Bing Zhu Chair of Construction Process Management and Real Estate Development, TUM
Dr. Thomas Wiegelmann, Schroders Capital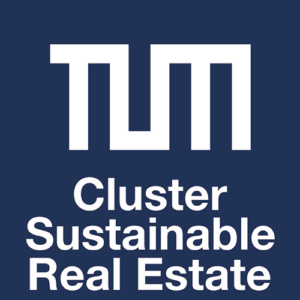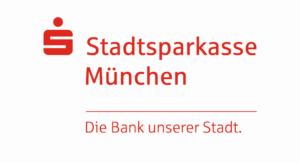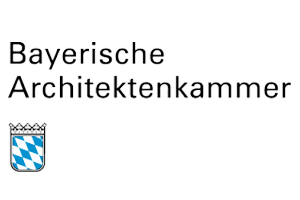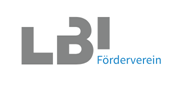 Are you interested in this certificate or similar programs? Stay up to date!
On-campus courses and Covid-19
We look forward to resuming our on-campus Certificate Programs within the first months of 2022 and to welcoming many of our participants in person. However, we will continue to follow safety-measures and restrictions introduced to help combat the Covid-19 pandemic. This may require that we deliver some modules in a virtual or blended format. We will ensure registered participants are kept informed about any changes required and will strive to provide a safe environment and a seamless learning experience. If you have any questions about the current situation, please do not hesitate to contact one of our program managers.