Interoperability is Key
Masterclass Smart Farming and IoT in Agriculture
Interoperability is Key
A Journey from the Initial Ideas of Precision Farming to the Challenges of Digital Transformation in Agriculture Today
Digital Transformation is currently one of the key topics of agriculture. Many professionals in the agribusiness and related sectors want to improve their understanding of digital transformation and underlying technologies. During our virtual Masterclass, we want to give you some insights into this current topic.
Join us if you want to…
…know the initial changes in technology that paved the way for Precision Farming
…get an overview of the concepts of Precision Farming, Smart Farming and Digital Farming
…understand the challenges Digital Transformation in Agriculture is facing:
Important technologies
Why adoption is slow
Why business models are complex
Why interoperability is a prerequisite
Afterwards, you will learn more about the Smart Farming and IoT in Agriculture certificate program, which will start in November 2022 at the TUM Institute for LifeLong Learning.
Welcome by our Program Manager
Masterclass: "Interoperability is Key – a Journey from the inital ideas of precision farming to the challenges of digital transformation in agriculture today" by our program lecturer Maximilian Treiber
Introduction to our certificate program "Smart Farming and IoT in Agriculture"
Meet our speakers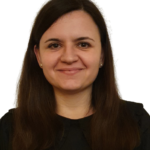 Anja Brankovic
Program Manager, TUM Institute for LifeLong Learning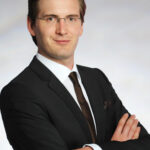 Maximilian Treiber
Agricultural Systems Engineering, TUM School of Life Science