/
Time
6:00 - 8:30 pm (CEST)
/
Place
Hilton Munich City, Rosenheimer Str. 15, 81667 Munich
Are you interested to start your Executive MBA journey with us? Then we would like to invite you to meet us onsite at the QS MBA Day Munich on October 24th, 2022.
This is a great opportunity to meet our program managers in person and learn more about our Executive & Professional Master programs. Our Executive Education portfolio is designed to strengthen your knowledge and your managerial skills. Our three Executive MBA programs will equip you with personal development tools in different specialization areas. All three are tailored to fit perfectly into your professional life over the course of four semesters.
On the day of the QS MBA Fair, you have the possibility:
To meet us in person during One-to-One Consultations (by invitation only)
Receive advice and support from the QS MBA team (e.g. around application and career progression)
We are looking forward to meeting you in person, answering all your questions related to the content and the structure of our programs, guiding you through our Executive MBA requirements and helping you with the decision which program is the right one for you.
To register for the event, please click on the "Register now" button below and submit your application on the event webpage of the fair provider QS MBA.
You will learn about how TUM´s entrepreneurial ecosystem and strong partnerships with large corporations, family business & start-ups can offer you valuable networking opportunities.
You will be informed about the benefits of studying your Executive MBA program at an AMBA, EQUIS and AACSB triple-crown accredited business school.
You will learn more about the flexibility that our part-time and modular structured Executive MBA programs can offer you as a full-time working professional.
Meet with our program & admission managers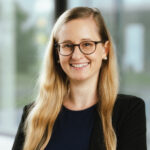 Anne Werther
Sales & Program Manager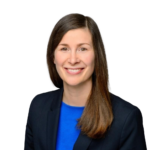 Susanna Feldmeyer
Team Lead Executive & Professional Master Programs
If it is not possible for you to attend the QS onsite MBA event, there are several other options to reach us in person and learn more about our programs: