Perspectives of Quantum Computing:
– potential use cases
Masterclass Quantum Computing for Engineers and Scientists: Fundamentals and Applications
/
Zeit
17:00 - 18:00 (Münchner Zeit)
/
Kontakt quantumtech@lll.tum.de
Quantentechnologien sind ein fest etabliertes und stark wachsendes, wissenschaftliches Forschungsgebiet mit großem Anwendungspotenzial für die Industrie. Fach- und Führungskräfte in der Hightech-Industrie haben hierbei eine Schlüsselrolle, denn sie müssen die spezifischen Potenziale der Potenziale der Quantentechnologien für ihr Unternehmen erkennen und umsetzen.
Diese Masterclass präsentiert den neuen eintägigen Kurs "Quantencomputing für Ingenieur:innen und Wissenschaftler:innen: Grundlagen und Anwendungen", der eine Einführung in das faszinierende Gebiet des Quantencomputings bietet.
Die Teilnehmenden erhalten eine solide Grundlage in der Quanteninformationswissenschaft sowie ein tieferes Verständnis der Möglichkeiten und Grenzen des Quantencomputings.
"QL3 – Quantum LifeLong Learning" ist ein gemeinsames Projekt der Technischen Universität München (TUM) und der Ludwig-Maximilians-Universität München (LMU). Ziel ist der Aufbau eines Aus- und Weiterbildungsprogramms auf dem Gebiet der Quantentechnologien.
*Keynote : Perspektiven des Quantencomputings: mögliche Anwendungsfälle
Während die erste Quantenrevolution den Grundstein für die heutige Informationsgesellschaft gelegt hat, verspricht die zweite Quantenrevolution, die gerade erst beginnt, neuartige Anwendungen wie Quantensensorik und Quantenkommunikation. Die prominenteste Anwendung ist das Quantencomputing, dessen Potenzial wir in dieser Masterclass anhand ausgewählter potenzieller Anwendungsfälle demonstrieren werden. Diese reichen von der Optimierung bis zur Materialwissenschaft.
Meet our speakers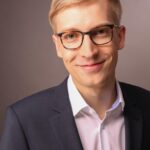 Björn Ladewig
Chair of Theoretical Solid State Physics, LMU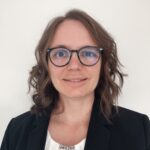 Dr. Judith Gabel
Chair of Theoretical Solid State Physics, LMU