Using Digital Twins to predict
Climate Change in Cities
Masterclass
We are pleased to invite you to a sneak peek into the world of digital twins with experts Dr. Stefan Trometer, General Manager of Virtual City Systems and Kasimir Forth, Managing Director Leonhard Obermeyer Center. Our masterclass on this topic will show how to use Digital Twins in order to predict consequences of climate change for cities, among other important findings.
In its unique cross-thematic and cross-faculty approach, our continuing education program Digital Twins for Cities combines the fields of digital building (BIM) and digital urban modeling (CityGML) with innovative analysis and simulation methods for designing "smart" urban spaces with quality of life. Practical application scenarios from municipalities and metropolises give impulses for the own implementation.The next course starts on October 7th 2022.
If you have any questions about the program, please register now directly for our Masterclass. After the lecture, we will briefly present the certificate program and answer all open questions.
We look forward to seeing you.
Meet our speakers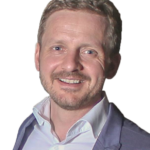 Dr.-Ing. Stefan Trometer
Managing Director at Software-Entwickler Virtual City Systems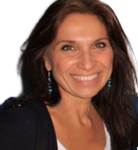 Vesna Gajic
Program Manager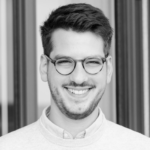 Kasimir Forth
Managing Director at Leonhard Obermeyer Center