Building a quantum smart workforce
A project of the Munich universities for the development of a structured education and training program in quantum technology
"QL3 – Quantum LifeLong Learning" is a joint project of the Technical University of Munich (TUM) and the Ludwig-Maximilians-Universität München (LMU). The aim is to set up "Quantum LifeLong Learning", a training and further education program in the field of quantum technologies based on a university certificate system. The training courses are intended to reach specialists and managers from a wide variety of industries and combine the latest research results with practical challenges.
In close cooperation with an industrial advisory board and university didactic experts, globally recognized top researchers create comprehensive concepts and extra-occupational training programs. In this way, this future-relevant topic area is promoted at the interface between science and product development.
The first pilot programs "Quantum Technologies – Overview Course for Managers and Leaders", "Introductory Course Quantum Computing" and "Quantum Computing for Engineers and Scientists" are already bookable through the TUM Institute for LifeLong Learning.
FORMER COURSES (PILOT PROGRAMS)
Federal Ministry of Education and Research within the framework of the "Quantum Futur Education" funding guidelines
Start: October 1, 2021
End: September 30, 2024
Development of interdisciplinary programs for advanced training in quantum technologies
Prof. Alexander Holleitner, Professorship for Experimentalphysik – Nanotechnologie und Nanomaterialien, Technical University of Munich
University project partners
Technical University of Munich & TUM Institute for LifeLong Learning
The Technical University of Munich is one of the strongest research universities in Europe. TUM acts as an entrepreneurial university that promotes talent and creates added value for society. In doing so, it benefits from strong partners in science and business. The sub-project QL3-TUM focuses on the communication between experimentally oriented, cutting-edge research on quantum technology and specialists and managers from the economy.
The aim of the TUM Institute for LifeLong Learning is to promote continuous, scientifically-based advanced training for international professionals at all career levels from science, business and society in specialist and interdisciplinary areas such as management and leadership.
Ludwig-Maximilians-Universität München 
The LMU is one of the most renowned universities in Europe. It stands for excellent research that is combined with an ambitious range of courses – from the humanities and cultural sciences to law, economics and social sciences to medicine and the natural sciences. The sub-project QL3-LMU focuses on imparting theoretical content from the field of quantum technology to specialists and managers from the economy.
Industry project partners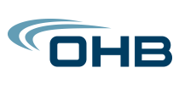 Motivation: The relevance of quantum technology
Research on the subject of quantum technologies has been going on for a number of years – however, applications in industry are still rare. Although the research field offers enormous application potential for the industry, the challenge for companies and organizations remains to transfer knowledge and technological expertise to the industrial sector and to address practical challenges. The key role – and this is where the QL3 project comes in – are specialists and managers in the high-tech industry.
So far, however, specialist knowledge has only been conveyed at ad-hoc events or lectures. There is no structured, scientifically founded and practice-oriented further education on the matter.
However, it is only through this targeted further training in the field of quantum technology that specialists and executives can recognize specific potential for their company and run projects successfully in the long term. The opportunity to build up this key knowledge with experts who are firmly established in their professional lives does not yet exist. That is why the QL3 project relies on extra-occupational training programs, that release the enormous theoretical knowledge of top researchers directly in practice.
Copyright: MCQST | Greune
We will keep you up to date on the progress and the latest news on the "QL3" project on this website. Register now and receive further information directly by email.
If you are a scientist or expert and have questions about the project or would like to participate, you can also contact our team directly.