Using innovative methods to understand the impact of social media on democracy
This certificate program "Data Science in political communication" introduces the use of data science methods to analyze social media data in political communication for those without a technical, IT or mathematical background. The program provides:
A solid understanding of how data is generated in social media and how it is put to use with the assistance of data science methods to understand political communication in digital spheres
A basic understanding of how machine learning mechanisms work using the programming language R
Hands-on training in social media data network visualization using actual data and data analysis tools and development of campaign scenarios in the context of elections and protests
Learning from and with experts from industry and academia about the deployment of data science methods to make social media a place for healthier public conversation and the current and future role of AI
In depth discussion on the potential of social media influencing and the shaping of current democratic developments.
Are you interested in this certificate or similar programs? Stay up to date!
Why this program?
Understanding the impact of social media on democracies:
Digital media has transformed the way we communicate, interact, and consume information, including political discourse. Social media technology is still young, but it has already played a crucial part in numerous turbulent protests and highly polarized elections in the United States and elsewhere. In this program, participants will explore the importance of social media for democracy, focusing in particular on how data science methods can help analyze data automatically collected from social media platforms.
Combination of evidence-based and practical knowledge about Data Science in political communication:
The course is unique in examining, in an evidence-based and practical way, the role of social media data to understand different critical social and political processes.
These include the enriching of individual political participation, changing collective action organization in civil society and social movements such as #MeToo and #BlackLivesMatter, transforming electoral campaigns via micro-targeting, and reshaping journalistic practices and political communication in general.
The program also invites participants to explore how social media data and associated methods are used to challenge democracy through, for example, the analysis of populist actors and authoritarian regimes. Topics assessing these developments include the normalization of trolling and uncivil communication, the proliferation of misinformation and fake news, the use of social media analytics for distraction, as well as the rise of filter bubbles and echo chambers and their contribution to political polarization.
Participants can apply what they learn directly to their daily jobs:
The combination of academic and practical input will enable participants to face the changing political information environment. The theoretical and practical knowledge gained in the program can be directly applied in the job market. The introduction to the programming language R enables participants to easily analyze data from social media platforms.
Learn from academic & practical experts and broaden your professional network:
Prof. Dr. phil. Yannis Theocharis is an expert on political behavior with a focus on how digital media impacts political participation, communication, governance and uncivil behavior in online spaces. Participants will benefit from his deep experience in executive education. The program also provides a diverse learning environment by complementing scientific experts with leading voices from corporate partners and industry. Participants will learn from one another and have the opportunity to broaden their network.
This program is also open to students from a range of European universities. The combination of working professionals and students does not only allow for the topic to be viewed from different perspectives but also enriches the program with an international perspective.
Data science in political communication – Application form for EuroTeQ students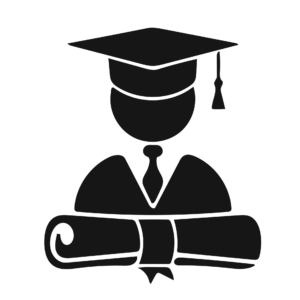 Application for EuroTeQ students
Certificate:

After successful completion of the final exam, participants will receive a certificate from the Technical University of Munich.

Duration (in weeks):

6, part time

Language:

English

Academic Responsibility:

Prof. Dr. Yannis Theocharis, TUM, MDSI

Dates:

TBD

Credibility: (i.e. for EMBA`s)

2 ECTS
Target group:

Do you work in the field of political communication or consultation, social media management, digital marketing, public administration? Are you a political journalist interested in net policy? Or are you an IT-expert (hardware expert) who would like to gain social science perspectives on the impact of data driven platforms? Then this program might be a good fit for you!

Format:

blended-learning: online & on campus

Location:

Munich

Program fee:

2.145€*

Discounts:

10% discount for TUM Alumni and members or employees of our strategic cooperation partners (see below).

Access requirements:

Participants should have a basic understanding of Social Media platforms and how they function in their jobs. Knowledge of basic principles in social science research is advantageous but not required.
*Based on our experience, the German tax benefits help many of our participants to self-finance their education as these can be worth of up to 50% of tuition fees and program related travel costs. Please, consult your personal tax advisor for more details. For participants of our programs residing outside Germany this might be applicable, please check the situation with the local tax authorities in your country of residence.
Benefits & pitfalls of Data Science in the study of social media & democracy and beyond
Understanding Data Science I: Introduction to R
Understanding Data Science II: Creating effective visualisations
Social media-based political participation: What is it, why does it matter and what can social media data tell us about it
Session 2: Elections: Understanding the role of data in electoral campaigns: A longitudinal perspective with a focus on data science applications
Session 3: Collective action 2.0: Has social media transformed collective action and social movements? Theory and data science
Keynote (external guest)
Political polarization: Using data science methods to assess the fragmentation of public debates through echo chambers and filter bubbles
Misinformation and disinformation: How do data science methods help us understand its impact on democracies and non-democracies
Incivility as the new plague of public conversation? How social media data help us understand the dynamics of online harassment and abuse
Wrap up session: Social media and democracy
Prof. Dr. Yannis Theocharis, TUM School of Social Science and Technology, Department of Governance, Professor for Digital Governance and Munich Data Science Institute (MDSI)
Jan Zilinsky, PhD, TUM School of Social Science and Technology, Department of Governance, Research Associate
Are you interested in this certificate or similar programs? Stay up to date!