Strengthen Leadership and Mental Health
Within the past several years, we have become increasingly aware of the importance of controlling the many mental health issues we face in the workplace today. Especially during the corona pandemic, the mental health of many employees was additionally burdened by a lack of childcare, inadequate home office equipment and a lack of digital skills.
And even today, in the post-Corona era with multiple crises, complex hybrid models of collaboration and high pressure to change are part of everyday work. It is therefore the responsibility of employers and especially managers to pay special attention to the issue of mental health in the workplace.
The part-time program in "Healthy Leadership" was developed to enable employees and managers to promote mental health and to learn how to proactively deal with mental problems in the work context.
Participants will thus begin to break the taboo and stigma surrounding mental health, and thereby preventing avoidable illnesses and absences in the workplace.
Are you interested in this certificate or similar programs? Stay up to date!
Why this program?
Relevant for every management and every company
The program empowers in particular management, executives, and human resources managers to act as role models and activate important resources through proactive leadership in order to reduce the possible consequences of mental stress in the workplace.
These include, for example, lack of commitment and difficult communication up to and including absences due to illness, high fluctuation, lower productivity, declining profits as well as high follow-up costs.
The proactive and preventive approach to promoting mental health in the workplace thus helps companies not only to save costs, but also to create an attractive working environment for employees, to retain employees and to position themselves as an attractive employer in the context of employer branding.
Combination of evidence-based research and practical input
Participants benefit from an interdisciplinary team of leadership researchers, psychotherapists and medical professionals who provide a holistic overview of the topic with evidence-based and field-tested support. Participants learn, for example, how to establish healthy work structures in one's own organisation or team, reduce prejudice and discrimination against people with mental illness, and prevent avoidable absences.
Immediate application of knowledge
In realistic role plays with actors and group work, participants train their (self-)leadership skills and reflect on their (leadership) behavior with the help of their personal video feedback.
Participants can flexibly deepen their knowledge according to their needs through accompanying online learning elements as well as through the included use of the Nilo Health App and Nilo Health Coaching.
Valuable professional network
Expand your network and reflect on your experiences around the topic of leadership and mental health with colleagues from different industries as well as professionals from the academia, practitioners and (former) sufferers.
Support for Bavarian SMEs:
As the impact of mentally stressed individuals on colleagues, the team and the organization is particularly noticeable in small and medium-sized enterprises (SMEs) and less easy to compensate, especially since the Corona epidemic, we are particularly pleased to be able to support e.g. executives and HR managers of Bavarian SMEs with the help of the European Social Fund as a part of the REACT-EU funding line with up to 50 full scholarships in 2023.
The aim is to promote health in the workplace in SMEs and thus increase the future viability of the companies. The scholarships include the participation fee for the certificate course "Healthy Leadership" in the amount of 4,900 euros (SME definition of the European Commission: https://www.ifm-bonn.org/en/definitions/uebersetzen-nach-english-kmu-definition-der-eu-kommission).
To register for the full scholarship program, use the registration form.
Certificate:

After successful completion of the course or final exam, participants will receive a certificate from the Technical University of Munich.

Duration:

6 days in 3 months

Language:

German

Academic Responsibility:

Prof. Dr. Claudia Peus
Chair of Research and Science Management, TUM
Dr. Anna Brzykcy
Chair of Research and Science Management, TUM

Module(s):

23.10.2023 - 15.12.2023

3 on-site training days: 23.10. – 24.10.2023 and 13.11.2023 (full day)
4 online sessions: 03.11. and 01.12, from 09:00 – 12:00; 25.10 from 17:00 – 20:00, 26.10. from 11:00 – 14:00
1 online closing day: 15.12.2023 (full day)
Target Group:

Managing directors, executives, project managers, HR managers or founders, as well as anyone who wants to deal with the topic of mental health in a practical way.

Format:

On-site and Online (TUM Campus Munich & Garching)

Program Fee:

Financed by REACT-EU

Discounts:

Bavarian enterprises will be supported by the European Social Fund as part of the REACT-EU funding line which supports crisis management related to the COVID-19 pandemic. Up to to 50 full scholarships will be provided in 2023 (Especially SME definition of the European Commission: https://www.ifm-bonn.org/en/definitions/uebersetzen-nach-english-kmu-definition-der-eu-kommission).



Access Requirements:

Participants ideally work as managers or take responsibility for mental health issues in their expert role (e.g. HR).

Application Deadline:

October 3, 2023
Dr. Anna Brzykcy, Leadership Development Expert, Systemic Therapist, Postdoctoral Researcher @ TUM Institute for LifeLong Learning
Prof. Dr. Alexandra Hauser, Professor of Responsible Leadership @ Munich Business School, Co-founder & Consultant @ Munich Center for Leadership
Dr. med. Simon Senner, Chief Physician "Psychiatrie Zentrum für Psychiatrie Reichenau/Konstanz"
Experts from practice
Do you have any further questions?
During our individualized consultations, our Program Manager will answer all of your program related questions. Benefit from an online one-to-one consultation and book your slot now.
Book an appointment
The Bavarian State Ministry for Science and Art and the European Social Fund Bavaria supported the program development and piloting of this certificate program as part of the REACT-EU funding line with the aim of supporting crisis management in line with the COVID-19 pandemic and its social consequences.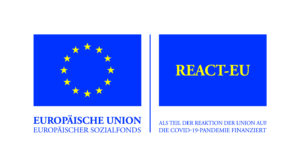 Are you interested in this certificate or similar programs? Stay up to date!
Please note: The current Corona regulations apply to all programs. We will continuously inform registered participants about any changes, e.g. regarding the implementation of on-campus events. If you have any questions, please contact our program managers at any time.