TUM Digital Leadership Coaching
Unique and partly unfamiliar challenges might have arisen in your professional life due to the corona virus itself or the measures taken against it by governments around the world.
You are probably putting lots of energy and effort into addressing the novel demands being placed on you in your leadership role. Of course, we trust that you can successfully master this situation. Yet, we want to support you in further strengthening your (self-)leadership skills during the coming weeks.
Are you ready to discover and work your way through a validated set of practices to lead others, work together as a team, and reboot your mental and emotional resources?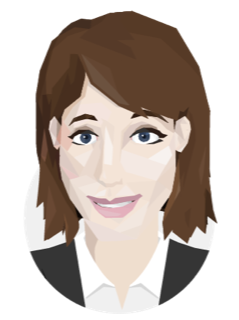 "Strengthen your (self-)leadership skills in times of distress!"
Your Digital Leadership Coach Emma
Sign up for our TUM Digital Leadership Coaching
Over the next few weeks, our Digital Leadership Coach Emma will get in touch with you every 4-5 days by email and invite you to try out specific, evidence-based exercises that can be done in 5-10 minutes. These exercises train specific leadership skills, that are crucial to your success.
We strongly believe that it is the small steps forward that will help you to deal with this situation. Sometimes, you might have to leave your comfort zone – but, looking ahead, your effort will always contribute to your personal development.
We'll use your email address to send you exercises, following our privacy policy and terms of service. You can join and unsubscribe any time.