Digital innovation is disrupting our way of life, our social relations, and the economy at an ever-increasing pace. It is now at the heart of the dynamics of business creation and industry transformation. Therefore, TUM and HEC Paris offer in July 2021 the Summer School "Entrepreneurship & Digital Innovation" for Bachelor students, young professionals and recent graduates. It is designed for participants who have:
A curiosity for new business models;
An aspiration to work in a group to imagine the value proposition of a digital project;
The desire to experiment and challenge themselves.
The objective of this 2-week program is to immerse participants in two essential dimensions of digital innovation: start-up entrepreneurship and industrial transformation. Digital tools are transforming the way a business project is developed. The phases of understanding the market, identifying user problems, ideation, testing a new offer, iteration and launch have been profoundly modified thanks to the new creation methods and digital tools now available.
The program was designed by TUM Institute for LifeLong Learning and TUM School of Management in collaboration with TUM Campus Heilbronn gGmbh and HEC Paris.
The Summer School was created and is taught by leading professors at the Technical University of Munich and HEC Paris. It is accessible to students and young professionals of all backgrounds who wish to learn more about entrepreneurship and digital innovation and collaborate with diverse peers as part of student work groups.
Upon successful completion of this summer program, participants will be able to understand the digital revolution and why it promotes start-up entrepreneurship, assimilate the fundamentals of the entrepreneurial approach and its mindset and understand the successive steps of any entrepreneurial project: market, ideation and resolution of a user problem.
During the first week with HEC Paris, participants will discover the fundamentals of digital entrepreneurship, ranging from the skills needed, methods applied, and tools used, to move from an idea to a startup project. The dynamic learning approach includes a learning-by-doing pedagogy with a conceptual contribution, thanks to class sessions with inspiring examples shared through testimonies and team workshops.
During the second week with the TUM, we will introduce and discuss cases and examples of digital transformation and technological innovation to industries such as healthcare or retail. Participants will work in groups to find solutions to challenges in digital transformation proposed by business managers.
Certificate

All participants will receive an issued Certificate by both TUM and HEC Paris upon successful completion. For students, completion leads to the award of 7 ECTS credits. Students are encouraged to consult their home institution to validate credit transfer.

Target Group

The Summer School is open to young professionals, Bachelor students and recent graduates. You do not need to be a student at the time of the program in order to apply.

Duration

Two weeks: July 12 – 23, 2021.
Language

English

Format

Online. All course recordings will be made available to best accommodate participants in different time zones.

Tuition Fees

€2,800

Assessment

Grading is based on project-work prepared in groups. Several groups will be invited to present their work to the full class.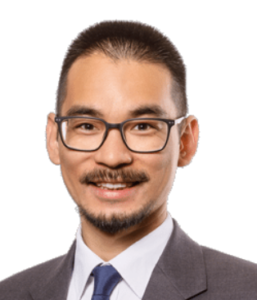 Professor Dr. Jingui Xie has been associate professor of Business Analytics since 2020 at the TUM School of Management, TUM Campus Heilbronn. Before joining TUM, he was a senior lecturer in Brunel Business School, and a visiting researcher at Cambridge Judge Business School. His research works have been published in Management Science, Manufacturing & Service Operations Management, Production and Operations Management, etc. He is an ad hoc reviewer of many international journals. He is interested in using big data and analytics to improve healthcare worldwide.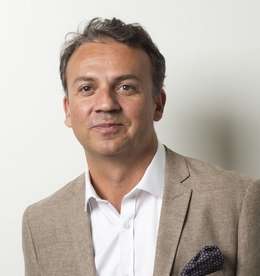 Jean-Rémi Gratadour is the Executive Director in charge of Program Development at the HEC Paris Innovation & Entrepreneurship Center. He is also Coordinator of the MBA Digital Innovation Specialization. He previously was Managing Director of ACSEL (Trade Association of Digital Economy) and a member of EMOTA Strategy Committee (European Multichannel & Online Trade Association). Before that, he was the E-commerce Director of GeoPost (holding company of DPD international parcels subsidiaries of La Poste Group) and mission manager at the French Postal Forecasting Institute (IREPP, Strategy Division). He also has entrepreneurial experience by founding the e-commerce art bookstore DessinOriginal.com.